Volunteer Opportunities
We [heart] our volunteers!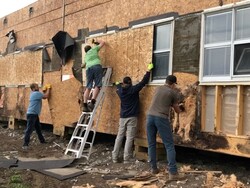 Volunteers are the lifeblood of our school!  Your contributions add such valuable support to our staff and enrich our students' experience at BCS in a way nothing else could.  We couldn't do this without you!
If you don't already volunteer in some capacity at BCS, there is a place for you!  Your knowledge, expertise and passion are just what we're looking for.  Here is a list of areas where you can help out throughout the school year, both on a long-term, or a one-time-only basis:
Ready to jump in? Contact Cathy in the school office to get started.  Or access our volunteer package HERE.