Volunteer Opportunities
**CoVid-19 Update August 2020
Due to restrictions in place at this time, volunteers will not be required.  Parents and visitors are asked not to enter the building unless absolutely necessary.  We look forward to restrictions being eased and working with our wonderful volunteers again soon!
We [heart] our volunteers!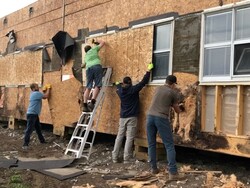 Volunteers are the lifeblood of our school!  Your contributions add such valuable support to our staff and enrich our students' experience at BCS in a way nothing else could.  We couldn't do this without you!
If you don't already volunteer in some capacity at BCS, there is a place for you!  Your knowledge, expertise and passion are just what we're looking for.  Here is a list of areas where you can help out throughout the school year, both on a long-term, or a one-time-only basis:
Ready to jump in? Contact Cathy in the school office to get started.  Or access our volunteer package HERE.