FlipGive
Here's how it works!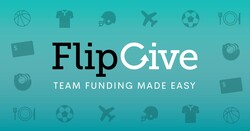 Have you joined the BCS FlipGive team yet? It's simple to do so, and when you start shopping through the app or on our team page, BCS earns a portion! Many of us already shop popular brands like Amazon, Old Navy, Starbucks, Apple, Indigo, SportChek, Esso, Tim Hortons (and SO MANY MORE!), so this is a win-win way to fundraise for our school.
Our JOIN CODE is 4VG6S5.
Want to know more? https://www.flipgive.com/flipgive-getting-started.pdf?campaign_id=227844
If you have any questions, please contact Rhonda, our Board Treasurer.