School Notice
Plan to attend one of our Open House events in March!
Dates TBD. Check back for more details, coming soon. If you know an interested family who wants to check out BCS, direct them to Mr. Bailey any time!
Welcome to Brant Christian School!
**We are always accepting new applications K-12 - for new students, find our Admissions information here!!
"But those who hope in the Lord will renew their strength. They will soar on wings like eagles. They will run and not grow weary; they will walk and not be faint." - Isaiah 40:31
Welcome to Brant Christian School, where faith, family, fellowship and freedom converge!
Brant Christian School provides an excellent, affordable Christian education in a beautiful country setting! The school prepares students for the future in a unique rural setting that promotes timeless values. Small class sizes and a caring, committed staff create an environment for outstanding student achievement with results that are second to none! A Christian education is closer and more affordable than you think at Brant Christian School, which is located close to Nanton, High River, Okotoks and Vulcan. Learn more about our diverse programs and find out how you can join this exceptional school!
School Cash Online!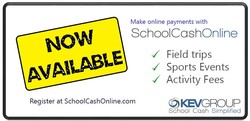 For a safe, quick and convenient way to pay for ALL of your school expenses, be sure to check out School Cash Online!