Our 15th Annual Golf Tournament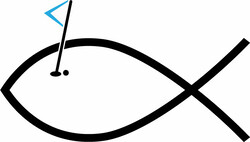 BCS GOLF TOURNAMENT. Every year Brant Christian School has a charity golf tournament and this will be our 15th annual event! We would love for you to have a hand in making it another awesome afternoon. There are four areas you can be involved.
1) Come and golf. Bring a team or just yourself. The tournament is designed for all skills levels and abilities. Please see the registration link below.
2) Invite friends or family members. The tournament is a great opportunity for others to see what Brant Christian School is all about and have a great time getting to know others in our school community.
3) Volunteer, in terms of time, the tournament is a low commitment opportunity to help the school. Most volunteers are only needed for a couple of hours.  
4) Just be a sponsor, either financially or with a prize donation.
The tournament is a great community builder and a ton of fun for everyone involved. If you are not a golfer we encourage you to invite someone who does golf to come out and play. Either way, we sincerely appreciate your support of this event!

Here are the details:
Where: Nanton Golf and Country Club
When: Saturday, June 8th, 2019
Cost:  $170 - included 18 holes, power cart, roast beef dinner and prizes (for everyone)
Questions??? Please contact Jason Doerksen. 

Link to Registration form, CLICK HERE.