BCSS ANNUAL DINNER & AUCTION
2021 Event!
This year's Dinner and Auction is going virtual....the auction part, at least! While we are disappointed to have to forgo the usual event this year, we're still going ahead with an online auction and are excited about it already!  You'll still have a wide array of items and services to bid on, and your participation is needed now, more than ever.  Start thinking about items that would show well in an online auction, or services that would be useful to our community right now.  Approach a business you're familiar with and see if they'd be willing to contribute something (Business letter here). Each family is asked to provide at least one donation.  Auction donations will be collected until November 1 and the event itself will run from November 6-13.  Find the auction donation form here. Stay up to date on Auction News.
Reach out to Erin Niemans if would like to help put this year's event together.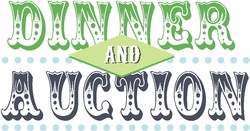 Our most anticipated yearly fundraiser is the Annual Dinner and Auction, where guests will enjoy delicious food and excellent company, a large silent auction, an exciting live auction and lots of entertainment in between. This is a perfect opportunity to introduce friends and family to Brant Christian School and there is something for everyone!  Allow us to serve you and treat you to a wonderful evening!
Held each year in early November, we invite you to support this event by purchasing a ticket, sponsoring an entire table, inviting your friends and family, donating an item or service to the auction, or by volunteering in some capacity.  Together, we can ensure that this fundraiser is a success and continues to bring life to Brant Christian School.  
Thanks for your support.  For more information, call the school at 403-684-3752.
23rd Annual Dinner and Auction
A huge thank you goes out to those who attended and otherwise supported our 23rd Annual Dinner and Auction.  We raised over $34 000!
THANKS TO:
AUCTIONEERS Couey Auction Ltd.
EMCEES Darrel Janz and Chelsea Bustin
CATERER Duncan's Catering Ltd
Special thanks to our corporate sponsors:
Dutch Cash & Carry
High Country Chevrolet Buick GMC Ltd
Doug Green Holdings
Allterior Motives Inc
Cottonwood Bridal & Formal Wear
Western Financial
Dentons Canada LLP
Mullen Trucking Corp
Infinite Beauty
Reflexions Reflexology
JAS Electrical Contractors
Lonnie & Christine Wasik - Avon
Diztinctive Beauty
Mountainview Honey
Artwing Studio
Fix Auto High River
Kayben Farms
4-E Welding
Toby's Tools for Organization
Niemans Drilling & Sons Ltd.
Burgardt's Butcher Shop
Goodlife Fitness
If you were unable to attend the event, you can still make a financial contribution here.