AdMazing Coupon Books (formerly SUTP)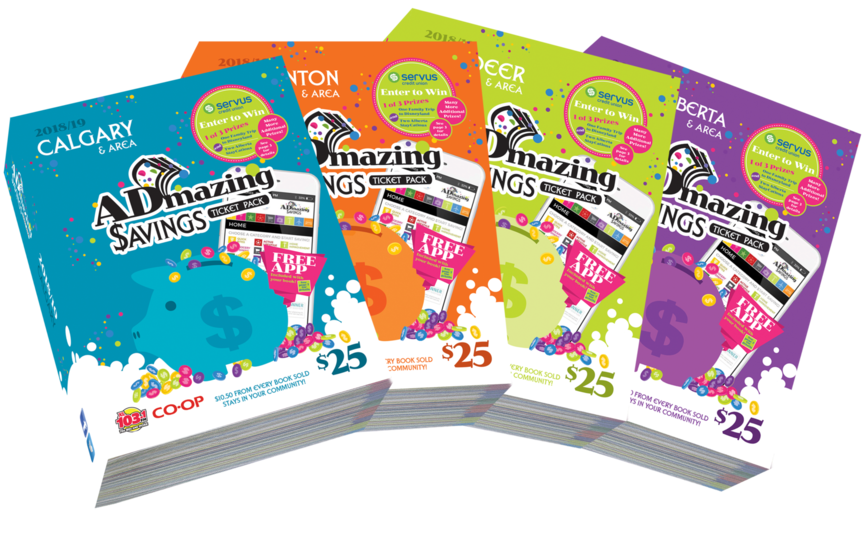 Available in the FALL of each school year!

Monies raised by our AdMazing fundraiser helps provide some of our FIELD TRIPS free of cost or at a very low cost to our students. 
Coupon books are $25.00 each.  This year we have Calgary, Edmonton, Red Deer and Southern Alberta books!
Please call the school at 403-684-3752 if you would like to purchase a coupon book.  Wonderful savings for you and a great contribution to our students. Thank you for your support.